Updated On - March 31st 2020, Updated By - Kapil Pal
GNM College in Dehradun List With Admission Process, Fee Structure, Placement & Courses 2020-21
Dehradun is popular for schooling but now it is coming into the limelight for many top colleges. One of college is GNM College. GNM course is very popular in demand and comes in the list of popular courses in Nursing. So if you are interested in doing the GNM course and seeking GNM College in Dehradun then this article will surely help you. Read the complete information below.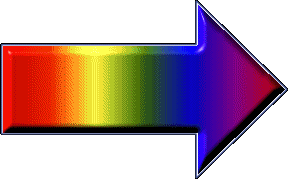 HURRY UP! FEW SEATS ARE LEFT IN GNM COLLEGES OF DEHRADUN. APPLY NOW HERE:
List of Top 8 GNM College in Dehradun 2020
Below mentioned is the list of GNM College in Dehradun. These colleges are authentic and are registered with the Nursing Council of India or related organizations. Students must go through the website of a particular college and can look for a course authenticity.
GNM College in Dehradun Admission process 2020
Admission to GNM College in Dehradun is done on the basis of national entrance test i.e.
AIIMS Nursing Test or Uttarakhand Nursing Admission.
Admissions are also done on the basis of marks qualified in 10+2.
To get admission without hurdle candidates have to meet the course eligibility criteria.
GNM College in Dehradun Eligibility:
Must have cleared class 10+2 from an authentic board.
Applicants must be passed out from science stream PCB.
Candidates must have scored a minimum 45% marks and 40% marks for reserved category i.e. SC/ST/OBC candidates.
GNM College in Dehradun Fees Structure 2020
The fee structure of GNM College varies from college to college. This is because of the facilities provided by a particular college and type of college private or government. The basic fee of the GNM course lies between 10k to 5lakh P/A which can be paid semester wise or yearly.
GNM College in Dehradun Placement
GNM Colleges in Dehradun have separate training and placement cell. This cell is responsible to conduct placement, training, seminars, etc. The main responsibility of training and placement cell is to generate the best of employment packages for the students. The basic salary package is from 10,000 to 5 lakh P/A. Some of the top recruiting organization is
Indian Red Cross
Indian Nursing Council
Kailash Hospital
AIIMS
Fortis Hospital etc.
GNM College in Dehradun About Course
General Nursing and Midwifery or GNM is 3 and half years duration course. It is a long diploma program that includes 6 months of mandatory training or internship. After the completion of the course, candidates can register themselves with the State Nurse Registration Council. GNM course gives the authenticity of practicing nursing as a profession in any good hospital or related organization. During their course students will learn about:
NURSING Colleges in Dehradun Admission 2020
GNM College in Dehradun Syllabus
Before taking admission in any nursing college, candidates can go through the syllabus of GNM course which is as follows:
Year 1st
Biological Sciences
Anatomy Physiology
Microbiology
Behavioral Science
Psychology Sociology
Fundamental of nursing
First Aid
Personal Hygiene
Community Health Nursing
Environmental Hygiene
Health Education and Communication skills
Nutrition
English
Year 2nd
Medical-Surgical Nursing 1
Medical-Surgical Nursing
Pharmacology
Medical-Surgical Nursing 2
Communicable Diseases
Orthopaedic
Ear, Nose and Throat
Oncology/skin
Ophthalmic Nursing
Mental health and Psychiatric Nursing
Community Health Nursing
Computer Education
Year 3
Midwifery and Gynecological and Nursing
Community Health Nursing II
Pediatric Nursing
Internship period
The Educational Methods and The Media for Teaching in Practice of Nursing
Introduction to Research
Professional trends and Adjustment
Administration and Ward
Health Economics
You Can Also Check :