Bihar Paramedical Entrance Exam 2023: Important Dates, Exam Pattern, Syllabus, and Eligibility Criteria
Bihar Paramedical Entrance Exam 2023: Paramedical courses have become very popular these days and have lucrative career opportunities. This course has a vast field and you can easily work in medicine, nursing, and pharmacy. You can pick any paramedical course of your interest and can apply to any college of your choice. For admission to any paramedical college, you have to clear an entrance exam which is taken at the state or national level. Also Read:- Bihar Scholarship
Latest Notification - Bihar Paramedical Entrance Exam 2023 dates have been announced. Apply through www.bceceboard.bihar.gov.in . The medium of the application is online and candidates have to make an online payment.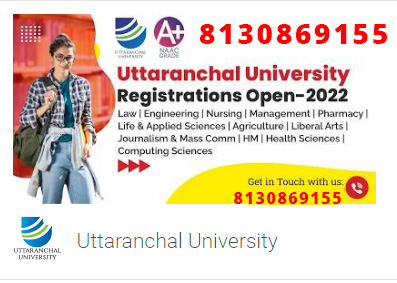 In this write-up, you will get information about Bihar Paramedical Entrance Exam 2023 which is an entrance exam for admission to Paramedical courses in the state of Bihar. If you are interested in getting admission in paramedical, pharmacy or nursing programs at the undergraduate level, in paramedical colleges of Bihar, then you should sit for BCECE 2023. Read this complete information about Bihar Combined Entrance Exam for Paramedical courses. You will get details about important dates, eligibility criteria, application process and much more information.
Bihar Paramedical Exam Books 2023
What is Bihar Paramedical Entrance Exam?
Bihar Paramedical Entrance exam is conducted by Bihar Combined Entrance Competitive Examination Board. This examination is a multidisciplinary exam that is conducted in various paramedical courses offered by the colleges /institutions in Bihar. The exam is conducted for the courses like Bachelors of Physiotherapy, Bachelor of Occupational Therapy, Bachelors of Medical Laboratory Technology, Bachelor of Radio Imaging Technology, B.Sc.Nursing, Bachelors of Ophthalmic Technology, B.Pharm or equivalent courses. This examination is given offline i.e. pen and paper-based and conducted annually. The duration of the examination is 4.5 hours in with an objective type of questions.
PARAMEDICAL ENTRANCE EXAM 2023
Also Read:-
Bihar Paramedical Entrance Exam Eligibility Criteria
Candidates who are willing to apply for this entrance exam –
Qualification Eligibility
The applicant who has passed 12th

from recognized board in Bihar.
You should pass 12th

in Physics, Chemistry and Biology.
Applicants must be minimum of 17 years of age and maximum age is 32 years.
For GNM and ANM courses the maximum age limit is 35 years.
Candidates who are currently appearing for 12th

can also apply.
Domicile Eligibility
Parents should be Domicile holders of Bihar.
Parents should be registered refugees of Bihar or be the former employees of the Bihar Government whose post is transferable in Bihar /Jharkhand.
Candidates whose parents are employees of Government of India and is posted in Bihar or Central govt-run factories /institutions established in Bihar (Central Government /PSUs).
Bihar Paramedical Entrance Exam 2023 Important Dates
The dates of the Bihar Paramedical Entrance Examination are tentative due Covid 19 wave. We have drawn a tentative schedule that you can recheck by visiting www.bceceboard.bihar.gov.in .Go through the table and check the application dates. Paramedical Exam Date 2023
Event

Dates (Tentative)

Online registration starting Date

Online registration closing date

15.05.2023

13.06.2023

Last date of payment through challan

the Last date of payment through net banking/ debit card/ credit card after submission of the online application form

13.06.2023 (upto the banking hour)

14.06.2023( till11.59 pm)

Online editing of application form

17 to 18 June 2023

Issue of online admit card

29 June 2023

Proposed Date of Examination

10th July 2023
Bihar Paramedical Exam Registration
To apply, you have to visit the official website of BCECE i.e. www.bceceboard.bihar.gov.in and can download the application form or submit it online.
You have to register yourself through mobile number and Email ID.
Then you will receive an Emil/SMS which will have your User ID and password.
You have to revisit the official website and activate your account through the code or information given in your email/SMS.
After signing, you have to fill in all your details with education etc.
Then attach your recent photograph preferably coloured with scanned signature in Hindi or English.
Then go through your form again checking all the information is being filled or not.
Then you confirm and submit your form.
After that, you will be redirected to the application fees page that you can pay offline or online.
The offline method is

NEFT challan and the online mode is credit/Debit or Net Banking.
After making payment, one must successfully download the filled application and keep it for further process.

Application fees
For Physics, Chemistry and Biology(paramedical) Group – General and EBC fees are INR 1000 and SC/ST fees are INR 500.
Bihar Paramedical Entrance Exam Pattern and Syllabus
| | |
| --- | --- |
| Details | Feature |
| Mode of Exam | Offline i.e Pen and Paper based |
| Medium of Language | Hindi and English |
| Duration | 4.5 hours |
| Question type | Objective |
| Sections | Three –Physics /Chemistry and Biology |
| Total questions | 300 |
| Total Marks | 1200 |
| Negative Marking | Yes -1 for every incorrect question |
| Marking | +4 for every correct answer |
| For not answering | No deduction (O) |
Subjects Distribution
| | | | |
| --- | --- | --- | --- |
| Subject | Number of Questions | Total Marks | duration |
| Physics | 100 | 400 | 1.5 hrs |
| Chemistry | 100 | 400 | 1.5 hrs |
| Biology | 100 | 400 | 1.5 hrs |
| Total | 300 | 1200 | 4.5 hrs |
Gap between the subjects during exam
The first two papers will be 30 minutes apart and the second break between chemistry and Biology will be 3.5 hours. This break can be used for lunch and candidates are advised to stay close to their examination centers.
Bihar Paramedical Entrance Syllabus
Physics
Physical-world and measurement
Kinematics
Laws of Motion
Work, Energy, and Power
Motion of System of Particles and Rigid body
Gravitation
Properties of Bulk Matter
Heat and Thermodynamics
Behavior of Perfect Gas and Kinetic Theory
Oscillations and Waves
Electrostatics
Current Electricity
Magnetic effects of current & Magnetism
Electromagnetic Induction and Alternating currents
Electromagnetic Waves
Optics
Dual Nature of Matter and Radiation
Atoms and Nuclei
Electronic Devices
Communication Systems
Chemistry
Some basic concepts of Chemistry
Structure of Atom
Classification of Elements and Periodicity in Properties
Chemical Bonding and Molecular Structure
States of Matter: gases and liquids
Thermodynamics
Equilibrium
Redox Reactions
Hydrogen
s-Block Elements (Alkali and Alkaline earth metals)
Group 1 and Group 2 elements
Preparation and properties of some important compounds
Some p-Block Elements
General Introduction p-Block Elements
Organic Chemistry - Some Basic Principles and Techniques
Hydrocarbons
Classification of hydrocarbons
Alkanes
Alkenes
Alkynes
Mechanism of electrophilic substitution
Environmental Chemistry
Environmental pollution
Solid State
Solutions
Electrochemistry
Chemical Kinetics
Surface Chemistry
General Principles and Processes of Isolation of Elements
p-block Elements
Group - 5 elements
Group - 6 elements
Group - 7 elements
Group - 8 elements
d- and f- Block Elements
Lanthanoids
Actinoids
Coordination Compounds
Haloalkanes and Haloarenes
Aldehydes, Ketones and Carboxylic acids
Organic compounds containing Nitrogen
Amines
Cyanides and Isocyanides
Diazonium salts
Biomolecules
Carbohydrates
Proteins
Vitamins
Nucleic Acids (DNA & RNA)
Polymers
Chemistry in Everyday Life
Biology
Diversity in Living World
Structural organization in animals and plants
Cell: structure and function
Plant physiology
Sexual reproduction
Genetics and Evolution
Biology and human welfare
Biotechnology and its applications
Ecology & environment
Bihar Paramedical Entrance Exam –List of colleges in which you can get admission
College Name

Course Name

Total seats

Bihar College of Physiotherapy and Occupational Therapy, Patna

BPT

20

B.O.T (Bachelor of Occupational Therapy)

20

Public Health Institution, Patna

B.M.L.T (Bachelor of Medical Laboratory Technology)

20

Bachelor of Operation Theatre Technology

20

Bachelor of Radio Imaging Technology

20

Bachelor of Ophthalmic Technology

20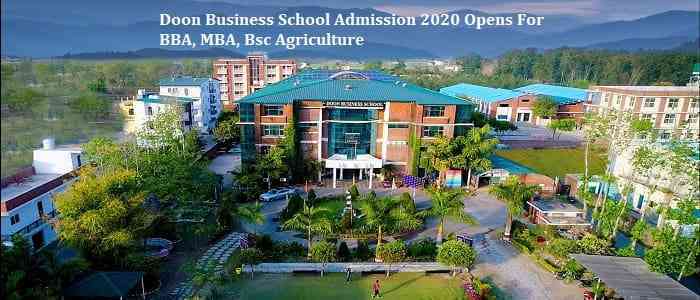 Bihar Paramedical Entrance Exam Preparation Books
Physics
Objective Physics by Arihant
NCERT Exemplar Problems of class 11
Chemistry
Objective Chemistry by Arihant
Cengage chemistry series by KS Verma
Biology
NCERT Biology Class XII textbook
Together with Biology by S Venugopal
Objective Biology by Arihant
More Entrance Exam
Note – Do not forget to solve last year's paper and also go for solve question papers.